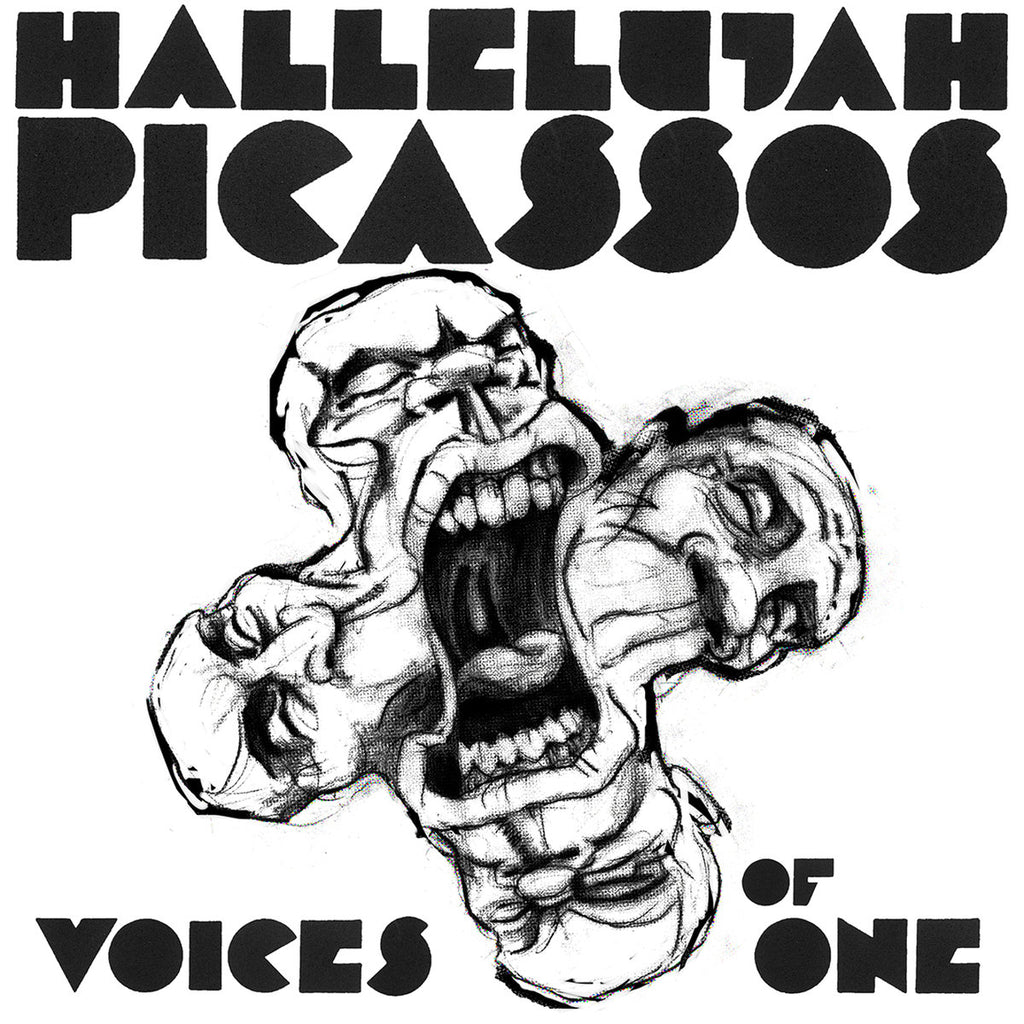 HALLELUJAH PICASSOS - Voices of one

7" black vinyl single from upcoming 1:12 records LP - Voices of Exuberant Hellhounds, this 7" features the beautiful A side, Voices of One.  The B side is the community mix remake of Black Spade Picasso Core, also one of the last vocal recordings of the beloved and greatly missed Bobbylon.
300 copies made, with covers hand screened by the band, this has been a huge seller over at our distribution buddies, Flying Out.
From the bands site:

"Thematically both songs revolve around community. Voice Of One is built around the idea of the individual being stronger with a community versus being lost in a community. This is an example of what the band means with interpretive impressionistic variationism.

Black Spade Picasso Core revisits one of the band's classic numbers in a contemporary version. It features one of the last vocal performances by Bobbylon.

The cover features artwork designed by the band. They also individually screenprinted every single cover. It's a limited run of 300 copies."